I have been thinking about this question all day. Should the past stay in the past? I have had a few things come up lately that have got me thinking about the past and things that I did or people I knew. I cant help but remember and I have to say that most memories are good I mean the ones I want to recall anyways. Some are not so good and those I prefer to leave in the past to begin with. I think of things that I said I would have done by now at this age and yes my birthday is right around the corner and I do get this way around this time of year, but this time I am 35. That is a big thing for me, not sure why. But those things I said I would do I have not done. I think of the way that I used to be compared to the way I am now, yes that is physically. And I think of people I left in the past and should I have left them there? Could I have brought them with me and still been at the end results I am now. I did decide to make a few changes to myself just because I did say that I wanted to do certain things and have not done them yet. I am trying to get healthy as one of my things that I have always said that once I was done having babies I would work on me. Umm my baby is turning 4 in a few weeks. Guess I am a little behind. This all started from my daughter going through old pictures for school. She has been working on Heritage week all week long, starting with a report on family, then a family tree and presentation, and tomorrow she has to bring in a food from her heritage. Since I love to bake that was the perfect opportunity to make
Mexican Wedding Cookies
. I just love them and I was so excited to make them. Okay first, I think that I made my balls a little too big. I had to triple the recipe just to get the same amount as the original recipe said it would make. So if you like yours big like I do I would start off with doubling it and then cook them a little longer. I had to throw out the first batch because I didnt taste them before I rolled the powdered sugar on. I mean really isnt that the best part of them. How was I supposed to know the center wasnt cooked yet. The bottom was brown just like the recipe said. So here you go, thought I would share. Enjoy, and what do you think, should the past be left in the past?
1 cup (2 sticks) butter, softened
1 cup powdered sugar, divided
1 cup finely chopped PLANTERS Pecans
PREHEAT oven to 350°F. Beat butter, 1/2 cup of the powdered sugar and the vanilla in large bowl with electric mixer on medium speed until light and fluffy. Gradually add flour and pecans, beating on low speed after each addition until well blended.
SHAPE dough into 1-inch balls. Place, 1-1/2 inches apart, on ungreased baking sheets.
BAKE 14 to 15 min. or until bottoms of cookies are lightly browned. Cool 5 min. on baking sheets. Roll warm cookies in remaining 1/2 cup powdered sugar until evenly coated; place on wire racks. Cool completely. Store in tightly covered container at room temperature.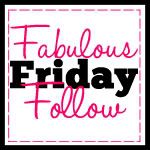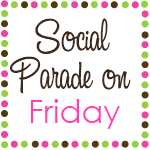 Pin It