It has been a busy week for sure. Lots going on right now and cant believe that Sunday is already here. Here is an update on what is going on. My blog got an update thanks to
Lisa
at
My Colorful Treasures Web Design and Development
. She did an amazing job and currently I am working on cleaning it up a bit so excuse my dust while I am organizing my side panel a bit. Lisa was so helpful and always is willing to explain everything and give tips and hints where needed. Any time I have a question I email her and she gets back to me right away. Her prices are wonderful and affordable. Again Thank you to
Lisa
.
Speaking of Lisa she has also created a website for my mom. My mom is the owner of
Our Creative Hands
. Our Creative hands is a store that sells primitive signs, fabric items, and wood work. If you go to their fan page on facebook they are having an Open House Giveaway. Stop by
Our Creative Hands Fan Page
to find out more information. Great to win something for your own house or to give as a gift. Christmas is right around the corner.
Also this week
Mama Auctions
has joined Facebook and is having a referral contest. Mama Auctions is an online auction site that you can buy or sell. Registration is free, eStores are free, no listing fee's and the final value fee is only 2%. Can't beat that. Have something to sell? Maybe just want to shop online a bit, find some great deals there. To find out more about their referral contest check out their NEW
Fan Page
.
Have a great day and remember to relax a bit, its Sunday. I know I like to get ready for a new week by writing a week to do list, cleaning up a bit, and relaxing. What do you usually do on Sunday's? I love comments, so please feel free to tell me how you spend your Sunday.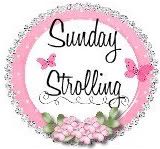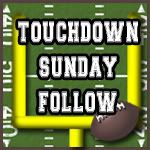 Pin It